Thinking about: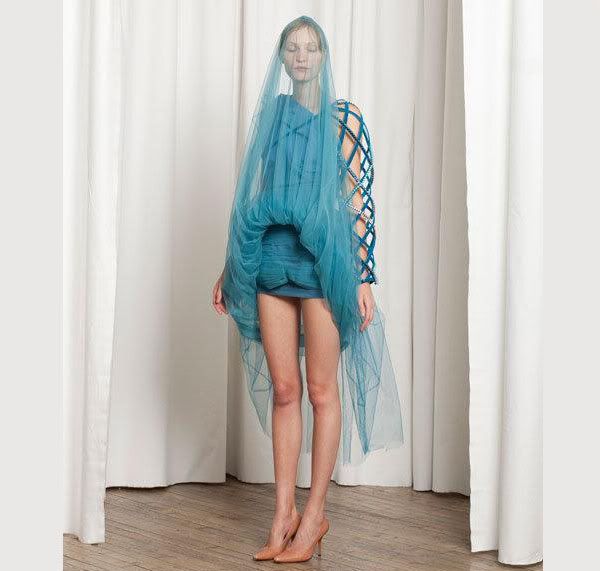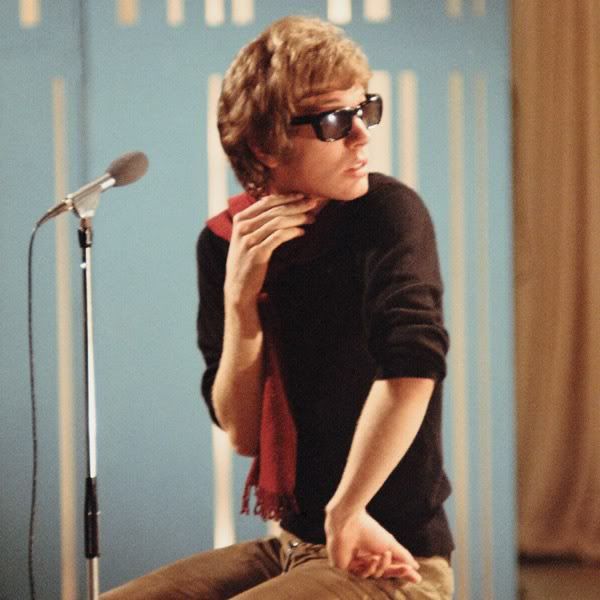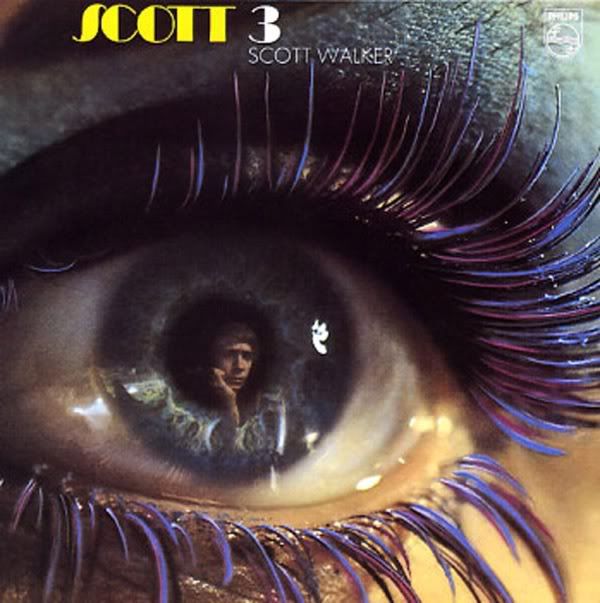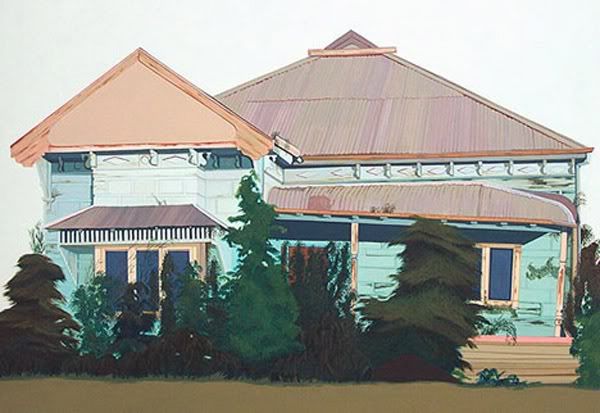 (

1.

Mason Martin Margiela X Printemps - Artisanal dress from Line 0
2.

Pedro Friedberg Clock, Gilt Mahogany Hands (1960s)


3.

Scott Walker

4.

Scott Walker's

Sco

tt 3

6

.

Nadine Christensen artwork from her 'detour' exhibition in' 2007.)
I love layering sheer fabrics - so much can be done. The Maison Martin Margiela dress above was created for Printemps. It is being displayed as part of a designer series dedicated to Tim Burton's
Alice in Wonderland
. The concept and garment construction here is quite interesting:
"Alice's silhouette is a blue upside-down dress with cage sleeve, as if she walked through the mirror and her dress completely reversed. A long ball gown has been reworked, upside-down, into a minidress. The bustier in taffeta becomes a pleated miniskirt. The petticoat becomes an asymmetrical draped top. The skirt in 'plumetis' tulle becomes a veil. A cage sleeve of whale-boned velvet ribbon is embroidered with pearls, crystals, and recycled jewels."

—Maison Martin Margiela
Designers in this exhibition include Ann Demeulemeester, Alexander McQueen, Bernhard Willhelm, Charles Anastase, Christopher Kane, Chloé, Haider Ackermann and Nicholas Kirkwood. You can view their work online
here
. I'm very much in love with the Manish Arora creation! He never disappoints.
I've been spending a lot of time around the house, cleaning and quietly preparing for the new year. The weather in Melbourne has been quite miserable and I haven't felt like doing much else. Tomorrow is my cat's 10th birthday. He has been uncharacteristically sulky all day - the woes of aging I suppose. It's only a number, Bear.
Really enjoying Australian artist Nadine Christensen at the moment, so I'll leave you with 'Crops on Mars'(2007). I love her flat aesthetic and rich use of symbolism.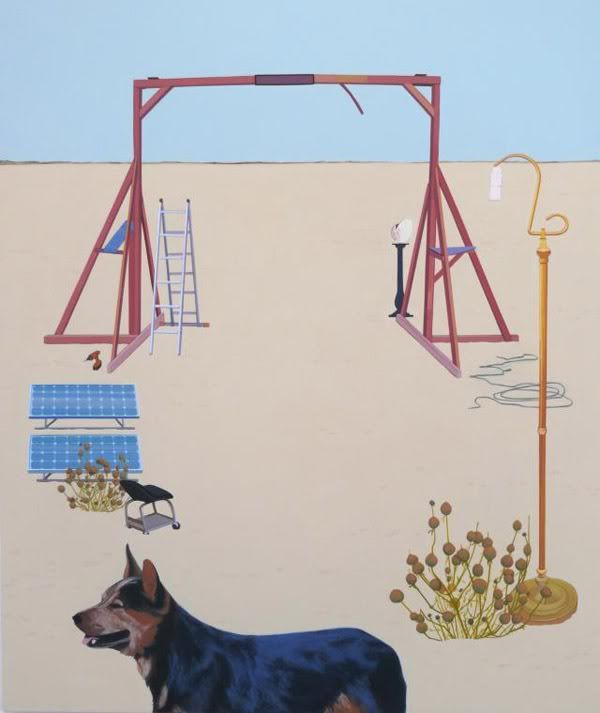 xLL