Last I posted I was off to Sydney for the Harpers Bazaar and Romance was Born 101 Dalmations shoot. The Sydney State Theatre was the perfect location. I loved the contrast between all those rich amber tones and b&w outfits. It's funny to think about space and the way people wear places and vice versa!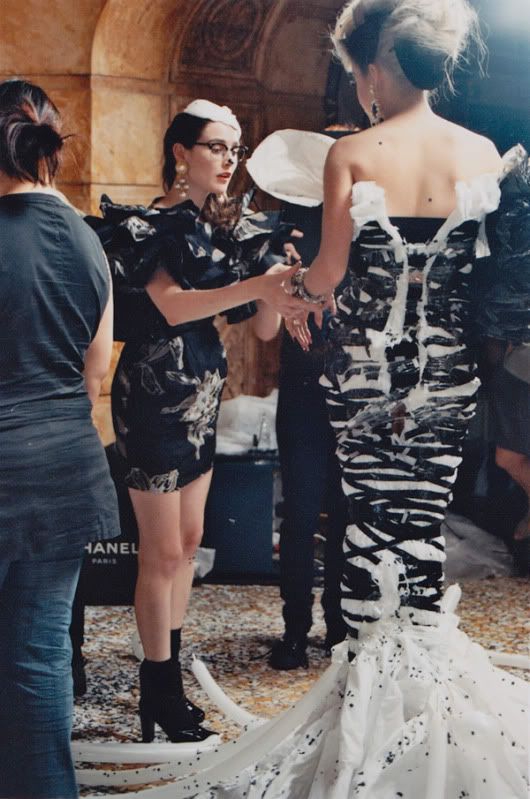 It was a magical experience and so many interesting characters turned up! There were lots of children and families involved in the shoot which was lovely to see. It was great meeting other other bloggers like
Darren
and Georgi (pictured below with roses in her hair). I can't wait to see the finished results from the shoot!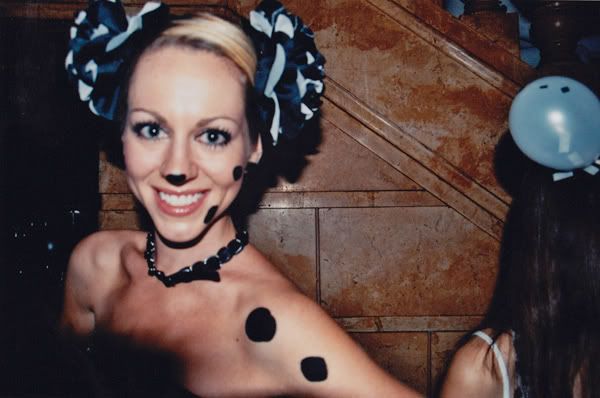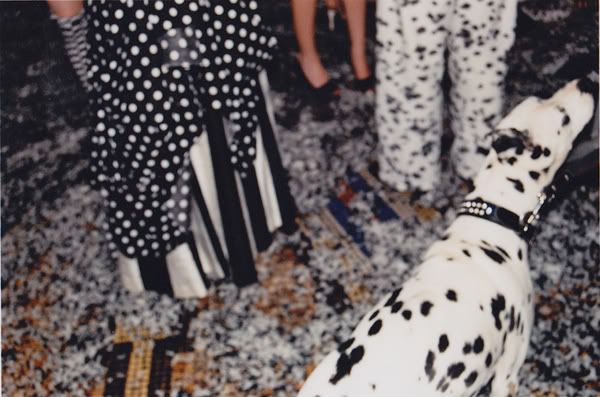 I love playing around with make-up and decided to don some bee-stung diamonte lips. The image that I sliced in features fabrics from what I was wearing. I love wearing matching prints in different textures. Mismatching is another one of my passions, so I enjoyed pairing together dots which were almost alike but not quite...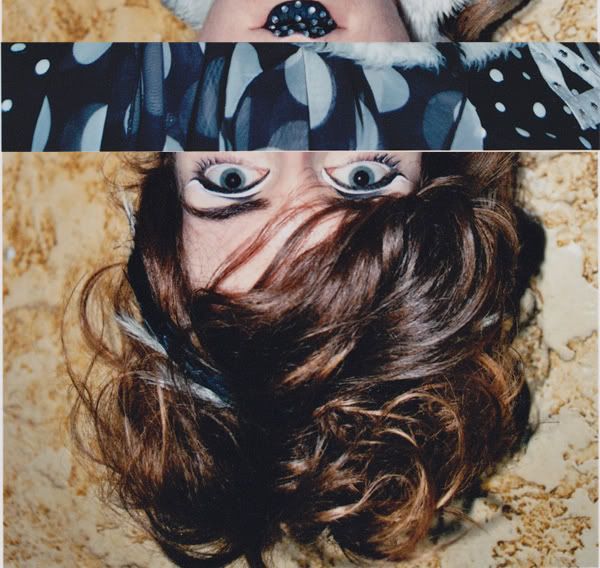 My favourite images were taken post-shoot. It was sweet to see this painted lady saying g'bye to a hound: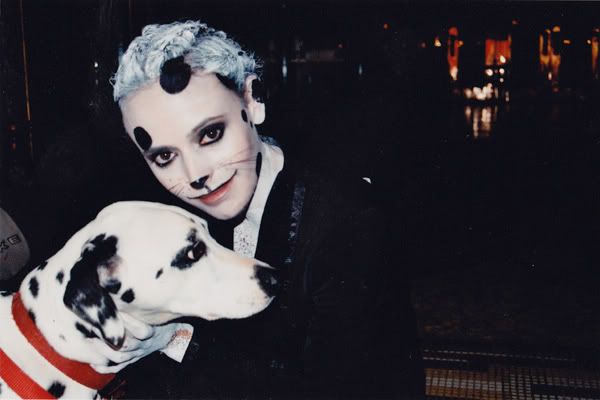 xLL