I can never sing the praises of
Etsy
enough. It's a great resource when researching period clothing and rare, vintage designers - I especially love sellers who post detailed images of a garment's construction. The Etsy community also seem to be such a friendly bunch - handwritten letters and decorated parcels are sure to induce warm, fuzzy feelings. But my favourite aspect of the site is the way it exposes emerging designers who may not have a fashion background.
Such is the case with
Rachel Wright
, an artist from South Alabama who creates garments from recycled materials. I was especially wowed by her '
mushroom dress
' - an ethereal, dreamlike wonder: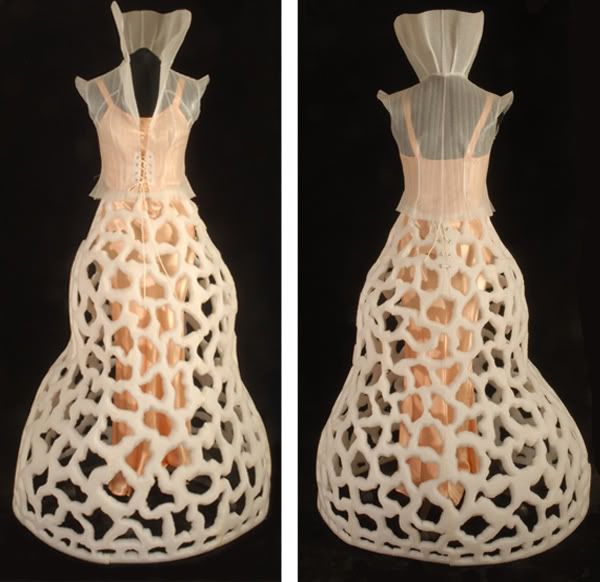 The garment was inspired by the illustrations of 19th century naturalist Ernst Haeckel. Rachel's aim was to make
'an organic form out of inorganic materials, while still maintaining eco-friendly practice
s'. The cage-skirt was created using half-inch polyethylene foam and the jacket with ultra-thin packing foam. A 1930's satin nightgown was used as an undergarment.