I'm dashing off to sydney this morning - I've never been before so I'm rather excited! On Friday I'm going to partake in a shoot for
Romance Was Born
and
Harpers Bizaar
. 101 people will be dressing up and attending - all in Dalmatian-inspired garb. Should be interesting! I've tried to create the most interesting and yet travel efficient outfit I could. More on that later.
Thinking about magical places, these images came to mind: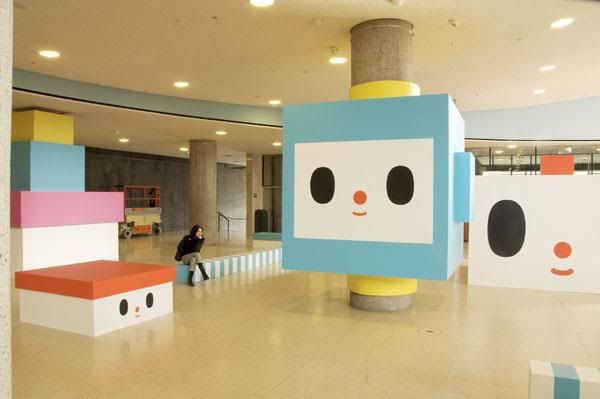 They are from
FRIENDSWITHYOU
's Pictopia Fun House Exhibition @ Haus der Kulturen der Welt Museum in Berlin! So sweet!
I wish someone would commission FWY to place these friendly blocks around Melbourne. One can dream.
xox LL