Fellow Fash student Vlad (of
Shifting Identities
). The spiked shoulders on this jacket were created using cable ties. Clever, hey?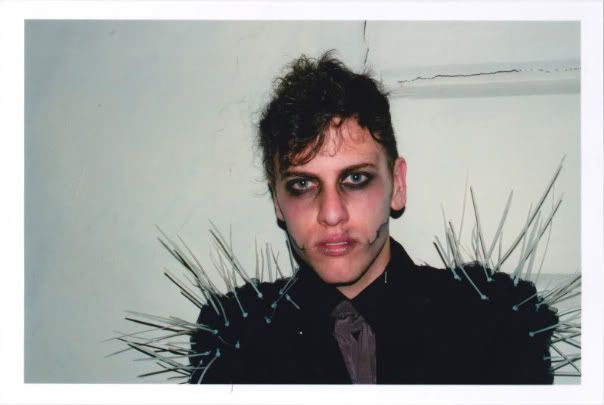 The marvelous Mr.Rottersrotty Todiefor. Stu was rather low-key here but I couldn't resist posting this dreamy image.
He has such a talent for all things sartorial. At his recent housewarming i arrived to find him wearing an exquisite
white headdress and eyelashes fashioned from faux-flower petals.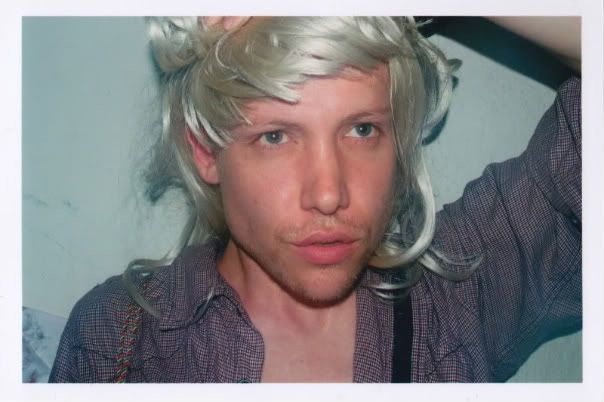 My pal matt made a rather dapper vampire. Pictured here with a poltergeist: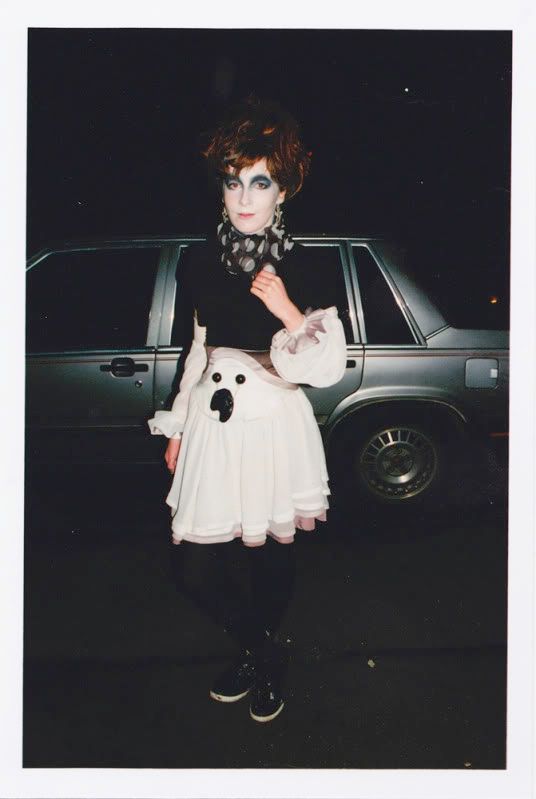 The ghost skirt and ruff sleeves were designed by me and created by my friend Kasia. The skirt actually looks much better as a cape - but more on that later.
Drunkenness stood in the way of me snapping any other costumes from the night, but luckily all was
recorded
over at
Fashion Hayley
. I think Simon's hilarious 'Grace Jones being attacked by ravens' takes the cake for me! x